Madeleine Agnew Accredited Mindfulness Teacher
Madeleine Agnew is an accredited mindfulness teacher and member of The Mindfulness Now teacher training team, specialising in movement and the creative arts. Madeleine began her training in drama at ALRA in London and incorporates her own background in Laban, Pilates, Yoga and Creative Dance within her mindful movement practice and training.
Madeleine is the founder and principal of The Devon School of Mindfulness where she facilitates Mindfulness Now training courses throughout the year.
She also provides public mindfulness classes as well as teaching mindfulness to adults and young people, often helping her participants to manage troubling emotions, including anxiety, stress and depression, sometimes integrating her qualification and experience as a practitioner of clinical hypno-psychotherapy, NLP and coaching.
Madeleine is also an actor and a film producer and writer at 'Lagom Productions'. She has been the recipient of a number of international awards for her acting performance in the science fiction film, 'Seat 25'. She lives with her husband and daughter in North Devon.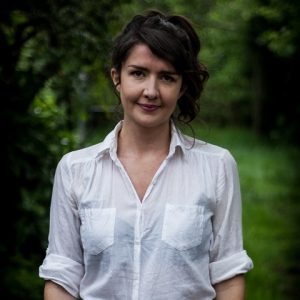 For further information or to book on one of our courses please call The UK College on 0121 444 1110 or email us.