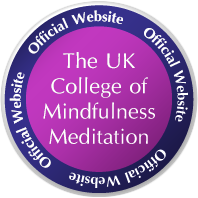 The UK's leading provider of vocational mindfulness training. Training centres across the UK and online.
Mindfulness Teacher Training Course – Devon
Amazing! - most enjoyable 5 days (10 / 10) in all respects. I loved the interactive, experiential nature of the teacher training. The course provides tools to use in all environments. I personally felt very nurtured, uplifted and confident to go out and begin sharing mindfulness with others. The programme offers a great framework for teaching. Such a lovely group of people - had so much fun as well as learning such a lot. Thank you so very much - just wonderful!
A great week's training - gentle, informative, practical and inspiring. Excellent training material and resources , brilliantly presented. It's great to know that there is so much post-course support, including supervision and CPD, and the offer of free repeat training, which I will probably take up when I get a chance. (10 / 10) in all respects!
This has to be the very best course I have ever attended. So much was covered in the course and I loved the way it was almost entirely experiential / practical in the way it was structured. The MAC is a brilliant training venue, with so much open space both indoors and out in the beautiful park. I think my favourite part for me was the 'soundwalks'. They really helped me to notice just how much I can be aware of which I would normally have missed! I already teach mindfulness and this course has given me so many new skills plus an all-important externally accredited qualification. I'd recommend the course to anyone both for their own personal development, and for a new career! Nick is a great trainer and makes the learning a real pleasure. (10 / 10)
I really enjoyed this course and met lovely people. I felt most welcomed and became calmer each day – I wonder why?! Rachel Broomfield's teaching on mindfulness for children was fascinating and most helpful and something I would personally like to use. I'm looking forward to starting my case study work and I have a plan! Thanks you so much for the course Nick and for your kindness. (10 / 10)
This course re-affirmed my belief that mindfulness is a lifetime's work! I particularly appreciated the work with children and the focus on mindfulness within organisations. The mindfulness of movement / Yoga with Aston Colley was brilliant and opened my eyes to a new dimension of practice. I'm excited about the prospect of making mindfulness a significant part of my therapy work. The exciting challenge for me now is to reflect on all that I've learned in the course, complete my assignments, and work out how to incorporate Mindfulness Now into my professional practice. Thank you for an outstanding course. (10 / 10)
Every year, people from all walks of life train to become mindfulness techers with the Mindfulness Now teaching qualification. Here, three of our graduates have kindly agreed to share their experiences of training and beginning their careers.