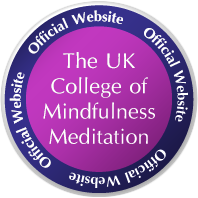 Providing exceptional mindfulness teacher training training. Open, accessible and compassionate vocational learning designed around the needs of our students, delivered by experienced tutors across the country and online.
Our History
The UK College of Mindfulness Meditation was founded by Nick Cooke in 2010. Nick has been providing awarding winning training in therapeutic techniques since 2000 when he started his own clinic in Birmingham; Central England College, which was the birthplace of The Mindfulness Now Programme.
His training courses have been the recipient of The Training School of The Year Award (APHP) 3 times.
The UK College of Mindfulness Meditation has it's main office within the Midlands Arts Centre (MAC) in beautiful, leafy Cannon Hill Park, in Edgbaston, Birmingham. Over the last 10 years, due to increasing demand, the college has expanded to include 6 training centre across the UK as well as providing online teacher training and extensive Continuing Professional Development courses.
The UK College of Mindfulness Meditation
The UK College of Mindfulness Meditation has a number of key objectives:
To provide accessible and affordable attendance based mindfulness teacher training
to monitor all student's evaluation of training content and delivery and apply a policy of continuous improvement in order to maintain the highest possible standards
to uphold high ethical standards of its tutors, students and graduates,
to maintain on-going and indefinite support for students and graduates via our community
to make mindfulness available to as many people as possible in order to meet ever increasing needs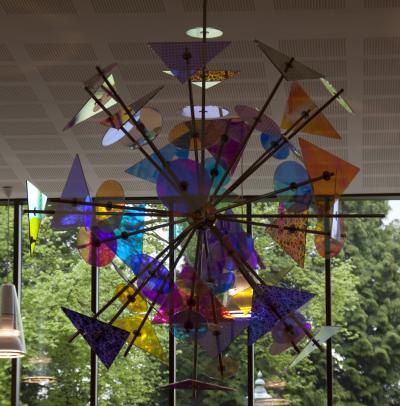 For further information or to book on one of our courses please call The UK College on 0121 444 1110 or email us.
Nick Cooke Dip. Psy. MNRPC FAPHP
COLLEGE PRINCIPLE AND COURSE CREATOR
LEAD TRAINER: BIRMINGHAM

The founder of the UK College, Nick Cooke, based the original 'Mindfulness Now' training programme around his own considerable experience of using mindfulness to help him with recovery and rehabilitation following two serious illnesses. A qualified teacher (University of Worcester) and solution focused therapist with over 40 years of experience of mindfulness meditation, Nick has learned from, and been positively influenced by, Buddhist traditions and from some of the western world's foremost mindfulness teachers, including Dr Jon Kabat-Zinn, Professor Mark Williams PhD, John Teasdale and Dr Zindel Segal PhD. Nick has a passionate belief in making mindfulness as accessible / widely available as possible, in order to meet an ever increasing demand, while still maintaining high academic and ethical standards.
Aston Colley
LEAD TRAINER: OXFORD

Aston Colley is a professional psychotherapist, yoga teacher (BWY) and mindfulness practitioner. Working from his own therapy centre he helps people with all kinds of issues. Runs six weekly Hatha Yoga classes in Worcestershire and monthly Mindfulness/Meditation and Yoga Nidra group sessions. He holds workshops and retreats for groups around the world. Works regularly with companies to help reduce employee stress through the Mindfulness Now Corporate Programme. His vocational qualifications include: Yoga Dip (BWY) – QCF level 4 Psychotherapy – D, Hyp HPD (level 4) Mindfulness Meditation, Yoga Nidra Teacher – Satyananda Bihar School of Yoga India He is currently studying Progressive Stages of Meditation with Maartin Varmaase.
Maddy Agnew
LEAD TRAINER: DEVON

Maddy Agnew is an accredited mindfulness teacher, yoga teacher and member of The Mindfulness Now teacher training team, specialising in movement and the creative arts. Madeleine began her training in drama at ALRA in London and incorporates her own background in Laban, Pilates, Yoga and Creative Movement within her mindful movement practice and training. Madeleine is co-founder of The Devon School of Mindfulness where she facilitates Mindfulness Now training courses throughout the year. She also provides public mindfulness classes as well as teaching mindfulness to adults and young people, often helping her participants to manage troubling emotions, including anxiety, stress and depression, sometimes integrating her qualification and experience as a practitioner of clinical hypno-psychotherapy, NLP and coaching. Madeleine setup and now runs our Mindfulness now based retreats throughout the year at Tawstock Court and Parkland in North Devon. Three and four night residential retreats in spring, summer and Autumn. thegiftretreats.co.uk Madeleine lives with her husband and daughter in North Devon.
Rachel Broomfield
REGIONAL TRAINER

Rachel is a member of the UK College teacher training team, where she specialises in working with children and their teachers. She is a Mindfulness Now accredited teacher and works with groups and individuals as a professional therapist, helping her to fulfil her original aim of promoting mental health and well-being for all involved in education. The first 20 years of Rachel's career were spent very happily as a primary school teacher, teaching across the Early Years, and Key Stages 1 and 2. However, like many others she noticed that, more and more, the stresses and strains in education were taking their toll on both teachers and children alike. As time went on, she saw that there was a growing need to nurture the mental well-being of adults and children in educational settings. She describes her retraining in mindfulness as a complete leap of faith. She now works with clients on a 1:1 basis for mindfulness; she also leads mindfulness classes at Central England College.
Rachel McKenna
LEAD TRAINER: MANCHESTER

Rachel is a Mindfulness Now Accredited Teacher and a member of the UK College Teacher Training Team. Having spent several years working as a primary school teacher and feeling the mounting stress and pressure that came with it, Rachel looked for an alternative avenue to support her own wellbeing and that would also enable her to support the children in her care in a more holistic, wholesome way. Rachel specialises in working with children and teenagers within schools and is passionate about supporting teacher wellbeing. She is also a regular visiting tutor at Birmingham City University where she supports students and staff with mindfulness meditation on a weekly basis. With a degree in Contemporary Theatre and Performance, Rachel has a keen interest in using mindfulness as a tool to assist people who struggle with performance anxiety within the arts and within a sporting capacity, to enable participants to deliver to the best of their ability. Rachel is an accredited teacher of mindfulness and a qualified practitioner in Neuro-Linguistic Programming (NLP). She runs group mindfulness sessions as well as working 1:1
Sharon Conwnay
LEAD TRAINER: EDINBURGH

Sharon is a certified and accredited Mindfulness Now Teacher and a Regional Teacher Trainer for the UK College of Mindfulness Meditation. Sharon discovered mindfulness meditation whilst working in a highly stressful corporate environment, she was looking for something to help with her own stress and anxiety and embarked on a mindfulness programme that was to change her life. Such was the impact of mindfulness on her, she introduced it into the global company she worked for and created an online programme for over 70 countries and tens of thousands of employees, during this time she was invited to 10 Downing Street to consult with the Government on mental wellbeing for employees which was foundational work for the development of the Government's Thriving at Work report, she attended the first Global Health Ministerial Conference with Matt Hancock and health ministers from around the world. Harnessing over 25 years in senior roles in the corporate world, Sharon now brings her leadership experience and knowledge to life as she designs and leads mindfulness courses, talks and lectures for public groups, businesses, health services and charities. She teaches techniques and practices that cultivate a new level of consciousness and awareness, helping participants to develop and maintain a healthy mind and live a more fulfilling and purposeful life.
Tony O'Shea-Poon Dip. Hyp., Cert Coaching
LEAD TRAINER: LONDON

Tony is a therapist, workplace coach, peace activist and mindfulness teacher. He discovered the benefits of mindfulness whilst travelling in 1998 and taught Vipassana by the late Satya Narayan Goenka. He trained as a mindfulness teacher with The UK college of Mindfulness Meditation and set up his own company Mindful Me in 2018. Tony teaches Mindfulness to members of the public through regular drop-ins and courses and he supports corporate clients with mindfulness, coaching and resilience training. Tony is also a clinical hypnotherapist, supporting individuals with a wide range of conditions and disorders using a variety of psychotherapeutic approaches , including mindfulness. He is a practitioner of mindfulness in the Plum Village style, a tradition taught by Buddist Zen Master, Thich Nhat Hanh. He is an active member of the Milton Keynes Plum Village Sangha and he regularly leads mindful walks of members of the Sangha and the wider community.