How often to we give ourselves the gift of a day of non- doing?
Why not treat yourself to a day of non- doing in the comfort of your own home?
Running via Zoom from 10am till 4pm, during the gift retreat you be guided by our team of experienced mindfulness trainers through various practices including meditation, gentle mindful movement and various informal mindfulness practices. Ideal for someone new to mindfulness who may be considering training to become a mindfulness teacher or experienced meditators alike!
Mindfulness teaches us the delightful notion of slowing down a little, giving ourselves the opportunity to be fully awake in the present moment, stepping out of autopilot mode and rekindling what we think of as 'beginner's mind' – noticing things, almost as if we were experiencing them for the very first time.
Attendees at The Gift Retreats spend time being guided through meditations involving sitting, lying down, standing, mindful movement such as gentle stretching, and other mindfulnes practices. There are also plenty of periods of rest and non-doing. Nobody has to participate in anything that they would prefer not to, or has difficulty with.
The gift retreats are led in a completely secular, non-religious way and we simply respect that each attendee may bring his or her own spirituality.
No need to talk!! Unlike some retreats, we do not impose a strict regime of silence. However, we do encourage the idea that we can let go of the need to make conversation –  that it's OK just to sit quietly with others without feeling that it is rude not to talk! This can naturally feel a little strange at first but once we get used to it, it can feel comfortable and refreshing.
It's very important to stress that going on a retreat is not some form of group therapy, although the effects of it are often profoundly therapeutic, leaving attendees feeling refreshed and renewed and with a wonderful sense of peace and well being.
Thank you and we look forward to 'meeting' you on the gift!
Residential Retreats - Currently unavailable!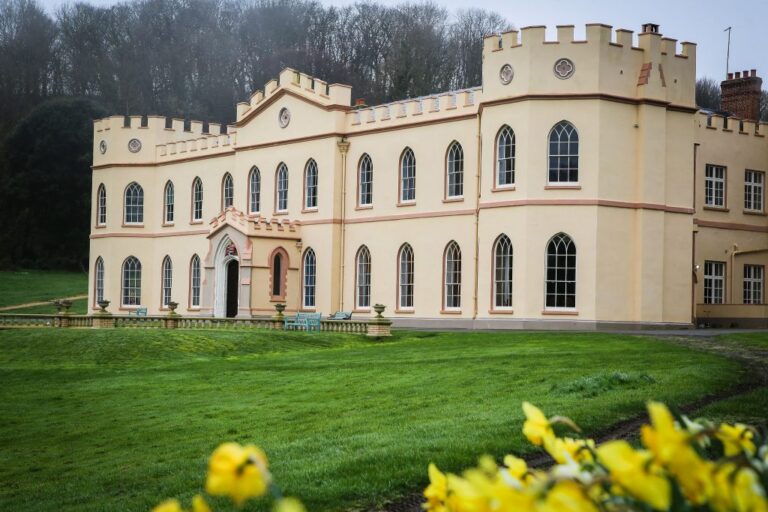 (Due to safety for our participants we are currently unable to run any 'in person' retreats at this time. )
We don't think that going on a mindfulness retreat should require us to make any sacrifice in comforts, and in fact we offer something a little different with accommodation in a large and beautiful, historic country home with newly refurbished, individual, twin or double en-suite rooms, tasty and nutritious vegetarian food, with vegan options, freshly cooked onsite by expert chefs – we even have a bar in the evening offering a little mindful drinking for those so inclined!
Our standard room price for a 3 night retreat is £450 or £600 for a 4 night retreat. This price includes your stay in one of our beautiful and comfortable rooms, 3 delicious vegetarian meals with two tea and coffee breaks each day and a full programme of guided mindful activities. (All rooms have access to a communal kitchen where you can store and make your own food and drinks if you wish. VIP luxury rooms have their own kitchen area.) The only additional costs would be for any extra nights accommodation that you may wish to book or if you choose to purchase drinks at the bar.
We take great pride in being inclusive, offering to accommodate those with mobility challenges and helping them, as much as we possibly can to be able to participate.
'A truly wonderful experience – it really was a 'GIFT' and no exaggeration to say my life is changed – in a good way!' 
If you would like to know more about our 'in person' residential retreats please visit THE GIFT RETREATS or contact us at info@thegiftretreats.co.uk
Thank you.