Nicholas Porter Accredited Mindfulness Teacher
Nicholas Porter is an accredited mindfulness teacher and member of The Mindfulness Now teacher training team, specialising in Mindfulness based psychotherapy and Creative Breath and Body Awareness. Nicholas has a background in the arts and later trained in Psychotherapy, Life Coaching, Neuro Linguistic Programming, Cognitive behavioural therapy and hypnotherapy. 
Nicholas is the co-founder of The Devon School of Mindfulness where he facilitates Mindfulness Now training courses throughout the year.
He also runs The Gift Retreats in Devon where he provides three and four night residential all inclusive mindfulness retreats throughout the spring, summer and autumn. thegiftretreats.co.uk 
He is a keen filmmaker and surfer. He enjoys spending time surfing the many stunning beaches of North Devon where he lives with his family.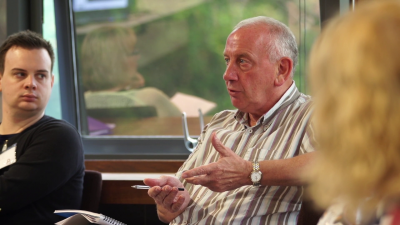 For further information or to book on one of our courses please call The UK College on 0121 444 1110 or email us.